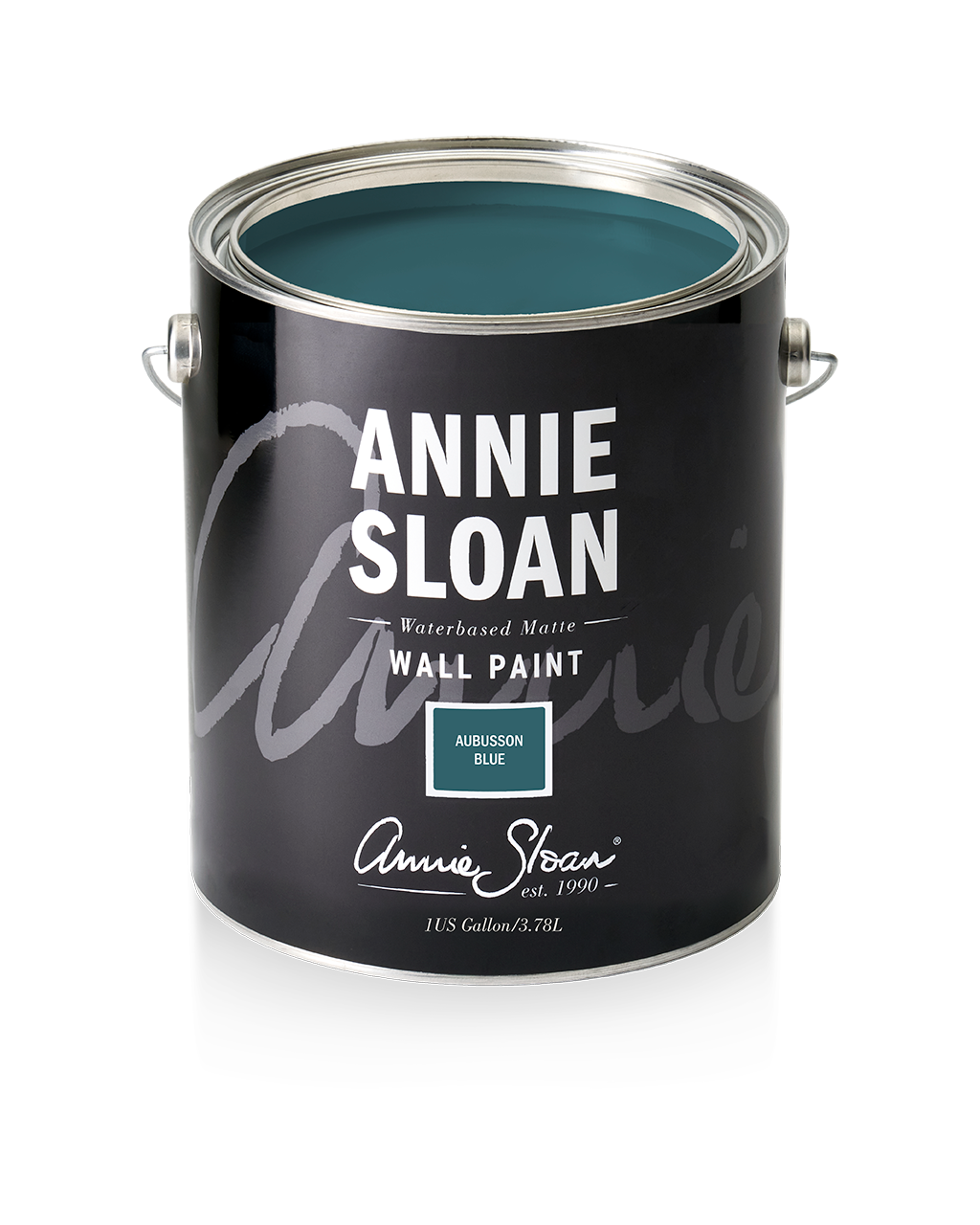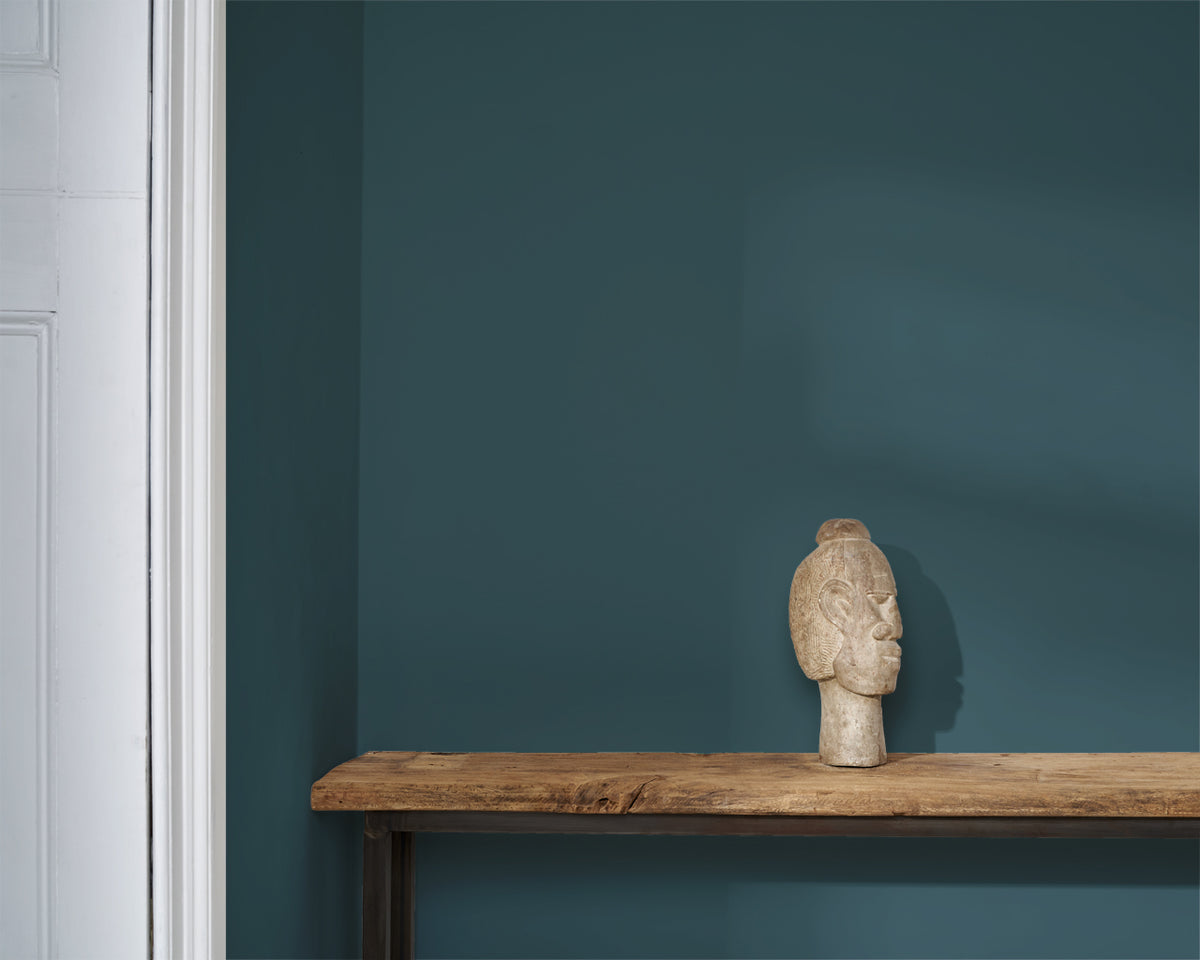 Aubusson Blue is a dark greeny-blue, inspired by the sumptuous Prussian Blue pigment used in artwork throughout the 19th Century, including Van Gogh's Starry Night, and Hokusai's The Great Wave off Kanagawa. This color will create a dramatic and luxe environment, especially when paired with golds.
Not sure which color to choose? The Wall Paint Color Card gives you an accurate colour sample.
Please note that colors will vary depending on screen settings. We cannot guarantee that paint colors will exactly match the color you see on screen. If you are in doubt, please order a Wall Paint Color Card or tester pot first.
Available in 4 floz and 1 Gallon tins. 1 Gallon is enough to cover approximately 387 square ft (36 square metres). Coverage will vary depending on surface and application.